Welcome to the Build Math Minds Virtual Summit!
The links next to each presenter's information will take you to the presentation page, but the session will not appear until the designated time.  **You may need to refresh the page at the start time of each session.**
After the session has gone live you can come back to this page and watch the session again.  All sessions will be free to watch through August 7th, 2017.  If you want to be able to access them after that time you can join the Build Math Minds PD Community HERE.
Please note that if you have NOT been getting emails from me about the summit, you may not get the handouts and certificates that you request either.  If you aren't receiving emails from me right away it is probably due to your school's email filter.  Talk with your IT department about whitelisting any emails from an @buildmathminds.com address or just sign up with a personal email address.
Summit Schedule
**All times are PST** If using a time zone converter, use Los Angeles as the city for PST time.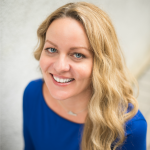 Keynote: General Interest
8:30-9:30 am
Angela Watson
Do Fewer Things, Better: How to Innovate with Intentionality
Session Description
Do you feel like you're always working and yet you're never done (and are never doing enough)? In this keynote session, Angela shares simple mindset shifts that will empower you to give yourself permission to do fewer things, better. Learn 5 questions to ask yourself when deciding what to add, streamline, or eliminate to create more space in your day for innovative teaching strategies.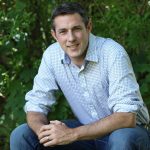 Mike Flynn
Modeling with Mathematics: Mathematizing Student Experiences in the Primary Grades
Session Description
What does is mean to model in mathematics in the primary grades? How do students mathematize the world when their own mathematical knowledge is just developing? In this session, we will explore this mathematical practice through a variety of primary tasks and classroom routines. We will also analyze videos of K–2 students engaged in this work.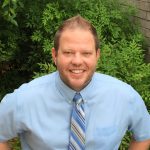 Graham Fletcher
Harnessing the Power of Modeling Tasks through the Lens of the Fraction Progression
Session Description
Why do we choose one task over another? There are many factors that teachers must take into account before, during, and after a task is taught but what drives our decision-making when selecting a task? The purposeful use and sequence of a modeling task can unlock what students know and inform our next move in the progression of learning.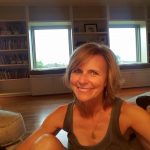 General Interest
10:30-11:30 am
Debbie Diller
Making Math Workstations Work
Session Description
Wondering how to make Math Workstations work in your classroom? Debbie is the author of Math Work Stations and will provide you with practical information about how to do math workstations in your classroom.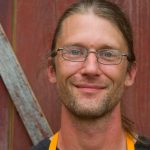 General Interest
10:30-11:30 am
Christopher Danielson
THE NEW BASICS: Arithmetic and Algebra with 21st Century Tools
Session Description
It's easy to get digital tools to drill students on their facts, at the very same time that they make fact memorization less valuable. What do students need to know about arithmetic and algebra, and how can digital tools support them learning it? This session provides some answers and classroom-ready examples.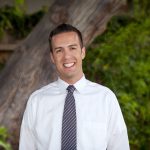 Lunch Session: General Interest
11:30 am-12:15 pm
Robert Kaplinsky
Digging Into Depth of Knowledge
Session Description
Learn how to use rich math problems that will simultaneously challenge students looking for more rigor while remaining accessible to your students who are struggling. These problems, at multiple Depth of Knowledge (DOK) levels, begin with the same task and end with the same answer yet allow for multiple strategies. This helps facilitate classroom conversations about how the students' methods relate to each other. Participants will complete math tasks, watch videos of students solving them, and leave with access to hundreds of free problems.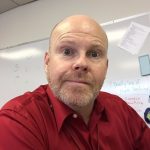 Duane Habecker
MMMMM – Making Math More Meaningful with Models
Session Description
Too often we push our students directly to abstract algorithms without first giving students the prerequisite experience with models such as empty number lines, number bonds, arrow method, area model, etc. Teachers will learn how to use these models to make math meaningful for their students thus increasing number sense and fluency.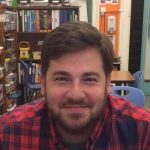 General Interest
12:15-1:15 pm
Andrew Gael
Cognitively Guided Instruction and Students with Disabilities
Session Description
Many special educators shy away from using Cognitively Guided Instruction (CGI) in their classrooms because teaching word problems is hard when students have language processing delays or they resort to teaching "keyword strategies." However, CGI actually inherently utilizes many strengths of students with disabilities. This session will explore CGI through a strengths-based lens while integrating supports that keep the cognitive demand high, but accessible.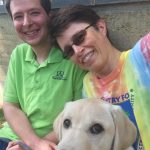 Closing Session: General Interest
1:15-2:15 pm
Annie Fetter
Noticing and Wondering as a Vehicle to Understanding the Problem
Session Description
The practices of Noticing and Wondering can help all students generate mathematical ideas and make connections between them. Noticing and Wondering pave the way for the development of other problem solving strategies and support a classroom culture that gives every student a way to contribute mathematically and treats mathematics as a creative process.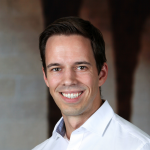 Keynote: General Interest
8:30-9:30 am
Dan Meyer
Beyond Relevance & Real World: Stronger Strategies for Student Engagement
Session Description
Highlighting relevance and connections to the real world are often seen as the most effective strategies for engaging students in difficult mathematics, but both strategies are limited and can fail in crucial ways. We'll add strategies to our repertoire, looking at research-based methods for "turning up the dial" and "creating constructive controversy" instead.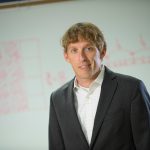 Zak Champagne
Talk Less, Listen More
Session Description
It's a simple, and very complex, idea that great teachers do and do well. Genuinely listening to students can yield incredible opportunities for teachers to not only connect with their students, but also increase the quality of teaching and learning happening in the classroom. We'll consider the instructional opportunities that can enhance the opportunities for truly listening to our students and practice listening to students through what they say and what they do.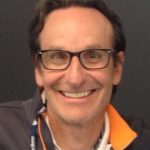 General Interest
9:30-10:30 am
Joe Schwartz
Reduce, Reuse, Recycle: Making Productive Use Out of Classroom Games and Activities
Session Description
Many of the classroom games and activities we employ are one-offs; we use them once or twice and they're never seen again. With some very easy tweaks, these games and activities can be transformed to provide opportunities to explore multiple content and practice standards with a depth and richness to be experienced many times over.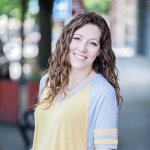 Christina Tondevold
3 Reasons Kids Still Count on Their Fingers and How to Help Them
Session Description
Christina will help you to see how slowing down and focusing on particular number sense ideas will help your students become more flexible and fluent with their addition & subtraction facts. We will investigate the phases kids go through as they work towards fact fluency and why kids get stuck in the counting phase. You'll also learn how the manipulatives you use can hinder (or help) kids' ability to move through the phases and why you should stop teaching strategies like "doubles" and "make 10."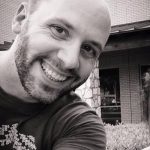 General Interest
10:30-11:30 am
Brian Bushart
Scaffolding Student Sense Making with Numberless Word Problems
Session Description
How can we develop conceptual understanding of the underlying structures of word problems to help students become proficient at solving them? Take out the numbers! In this session, I'll share a simple yet effective instructional routine that scaffolds student understanding of word problem types and promotes sense making prior to computation.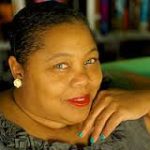 Lunch Session: General Interest
11:30 am-12:15 pm
Dr. Nicki Newton
Math Running Records in Action
Session Description
Math Running Records is an assessment system that is gaining momentum across the country and Canada. Running Records are the GPS of Fact Fluency. It is a system (much like literacy running records) to assess where students are and where they are going next. The premise of Math Running Records is that fluency is a 4 legged stool – accuracy, flexibility, efficiency and automaticity. For too long, speed has hijacked fluency, Math Running Records is a way to address this.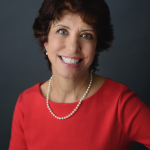 Margie Pearse
How to modify your teacher's manual so that students are doing most of the thinking
Session Description
There can be a disconnect between the constraints forced upon elementary teachers when teaching math and what it really takes for students to develop good mathematical reasoning and number sense.
Many teachers feel the pressure of having to follow a teacher's manual with fidelity. Some are even told to read from the script provided and keep all students on the same page at the same time across the grade.
There are ways you can still follow that teacher's manual and deliver lessons that are engaging, thought-provoking and grounded in highly effective math pedagogy.
In this presentation, you will learn how to modify your teacher's manual so that students do most of the thinking and the work.

General Interest
12:15-1:15 pm
Cathery Yeh
Juicy Tasks to Nourish Students' Mathematical Reasoning
Session Description
Participants will learn the characteristics of what we refer to as "juicy tasks" that engage young mathematicians in making sense of profound mathematics, allow a range of reasoning strategies, and build on students' daily experiences. We will discuss strategies for identifying and creating juicy tasks for teachers' own classrooms.
Closing Session: General Interest
1:15-2:15 pm
DeAnn Huinker
Principles to Actions: Building a Teaching Framework with High-leverage Mathematics Teaching Practices
Session Description
Envision the best mathematics lesson you ever taught. What aspects of your teaching made it so effective for student learning? The National Council of Teachers of Mathematics identified a set of eight high-leverage mathematics teaching practices in its publication, Principles to Action: Ensuring Mathematical Success for All. This session provides an overview of the teaching practices and shares some new NCTM resources to support strengthening your implementation of the teaching practices in mathematics classrooms.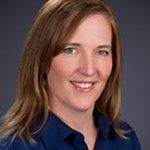 Keynote: General Interest
8:30-9:30 am
Pam Harris
Building Powerful Numeracy
Session Description
What does it mean to build powerful numeracy? How can we build powerful numeracy in ourselves and our students? Why do we want to? Just for fun or does it lead to success in higher math? In this session, we'll discuss a progression from counting strategies to additive thinking to multiplicative thinking. We'll look at how the traditional algorithms can actually work against us and what we can do about it.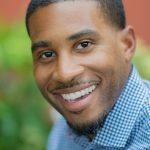 Greg Coleman
3 Must – Use Activities to build Numeracy using Number Lines
Session Description
With all of the math routines out there, how can you figure out which to use? Join, Greg as he shares 3 activities that strengthen students' number sense. Plus, learn tips for increasing student talk as you guide students to the next level of numeracy. Grade level geared toward- Kinder through 2nd grade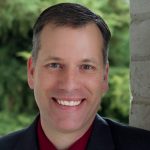 General Interest
9:30-10:30 am
Steve Wyborney
Using Animation to Promote Discourse
Session Description
Animation is a powerful tool for promoting rich, in-depth, authentic mathematical discourse. In this presentation, Steve Wyborney provides many examples of animated scenarios and resources which have been utilized in classrooms around the world to promote discourse.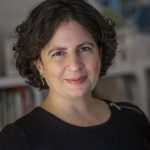 General Interest
10:30-11:30 am
Tracy Zager
Developing Risk Takers: Teaching Students to Give it a Go
Session Description
Risk taking is an essential disposition of mathematicians, and a key component of a growth mindset. Students must leave their comfort zones to make conjectures, embrace challenges, persevere, and learn from mistakes. In this session, we will focus on instructional decisions and teaching moves that promote risk taking and teach mathematical courage. Participants will analyze discourse, student work, video, and written feedback from several classrooms, and begin adapting strategies for their own teaching contexts.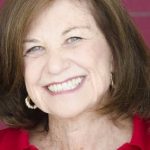 Linda Dacey
Unleashing the Power of Games and Puzzles
Session Description
Would you like to increase students' conceptual understanding, fluency, and perseverance, while they have fun and develop productive dispositions about mathematics? As we explore games and puzzles, experience how question strategies, assessment, and management strategies can transform the use of games and puzzles in your classroom.
Lunch Session: General Interest
11:30 am-12:15 pm
Jamie Duncan
Moving From Guesstimates to Estimates
Session Description
We all want our kids to develop number sense, right?! Let's try out some tasks that we can use to promote reasoning and number sense through estimation. You will leave with TONS of estimation tasks that you can begin using right away, and yes they are made for our primary students!!!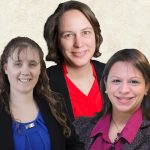 Marialuisa Di Stefano, Kristy Litster, Beth MacDonald
The Interdependence of Language and Math: K-2 ELs Solving Inversion and Compensation Tasks
Session Description
This presentation will discuss the effects of a mathematics intervention support on young English learners' (ELs) abilities to operationalize number. In particular, we will discuss the relationship between language instruction and algebraic reasoning development.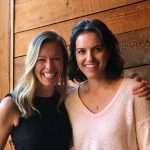 General Interest
12:15-1:15 pm
Allison Hintz & Elham Kazemi
Intentional Talk: Planning & Leading Productive Mathematical Discussions
Session Description
Not all mathematics discussions are alike. It's one thing to ask students to share how they solved a problem, to get ideas out on the table so that their thinking becomes visible; but knowing what to do with students' ideas—where to go with them—can be a daunting task. In this session, we think together about principles to support discussion, how to identify a discussion's goal and how to structure and facilitate a conversation to meet that goal. Through vignettes, videos of classroom episodes, and planning templates (from both primary and upper elementary classrooms), we will explore open strategy share discussions and targeted discussions.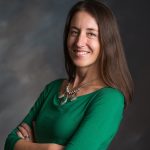 Closing Session: General Interest
1:15-2:15 pm
Jessica Shumway
Planning Your Number Sense Routines: Responding to Students' Learning Needs
Session Description
Number sense is at the core of making meaning in mathematics. Learn about number sense routines that get your students interacting with number sense ideas every day. Jessica presents ideas and tips about how to plan routines with multiple access points and high ceilings to help you meet students at their math readiness levels.